Are You Planning for Bangalore to Yercaud - Yercaud is one of the most popular and picturesque hill station located in Southern part of Indian Subcontinent. A small city located on Shevaroy hills at an altitude of 1515 m, it is one of the most pleasing and relaxing weekend gateways from Bangalore.
The city has derived its name from the Yercaud Lake which is also one of the most popular places in the city. The city observes a pleasant weather throughout the year.
The city is suited for the people belonging to different age groups. Be it a group of students, a young couple looking for peaceful and soothing moments or old people looking for rejuvenation, everyone loves to visit the Yercaud city.
One of the major attractions of the city is its lush green vegetation which appeals to each and every traveler visiting Yercaud. Some of the major plantations in Yercaud include coffee, orange, jackfruit, guava, cardamom, and black pepper. The reserved forests additionally create an enticing atmosphere for the people of all ages. A wide variety of flora and fauna exists in these forests which include trees like sandalwood, teak, silver oaks and animals such as bison, deer, foxes, mongooses, snakes, squirrels. Not only this, one can observe a number of unique birds such as bulbuls, kites, sparrows and swallows.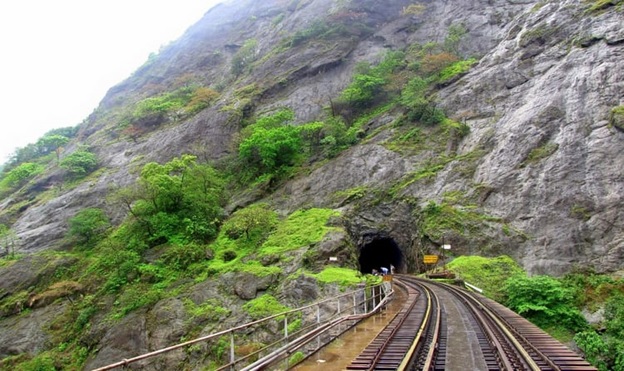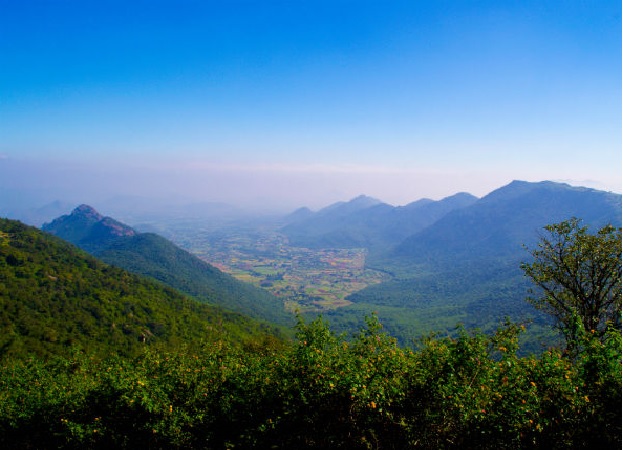 Some of the major tourist destinations in the city include Emerald Lake, Shevaroy Temple, Bear's Point, Killiyur Falls, Anna Park, Pagoda Point, and Botanical gardens. You can undertake a number of activities such as trekking, nature walks, and mountain climbing if you are an adventure lover.
Yercaurd is a paradise for nature lovers. It is situated at the distance of 229 Kms. From Bangalore City and one can hire a taxi at affordable rates. Yercaud has a direct link from Bangalore by NH44. Hiring a taxi is the most comfortable means of transport to reach Yercaud and also to enjoy the sightseeing in the city. All the taxis operated by Mapcabs.com are handled by an experienced driver who makes your journey, a memory of the lifetime.
Mapcabs.com has a large fleet of taxis for traveling from Bangalore to Yercaud which includes hatchback, sedan, SUV's and MUV's so that you can select the cab service as per your budget and requirements. Mapcabs promise to provide the best cab services as per your requirements at the lowest prices. We assure you to provide the best cabs at lowest prices.
How to Book a cab?
You can easily book your cab from Bangalore to Yercaud on our website. You just need to enter the basic details such as your date of travel, the number of passengers and the origin as Bangalore and destination as Yercaud and you will get the entire fleet of cabs available for this route. We provide a wide range of options starting from Hackback to Tempo-Travellers which can be selected by you at your ease. Once the advance payment of 20 % is done, your booking will be confirmed.
Customer can also can book a cab from Bangalore to Coorg, Bangalore to ooty, Bangalore to Chickmagalur, Bangalore to Mangalore, Bangalore to Tirupati, Bangalore to Hyderabad, Bangalore to Wayanad, Bangalore to Chennai, Bangalore to Vellore, Bangalore to Pondicherry/ Puducherry, Bangalore to Maduri, Bangalore to Rameshwaram, Bangalore to Yercaud, Bangalore to Kanyakumari, Bangalore to Palani, Bangalore to Tiruvannamalai,Bangalore to Sabarimala, Bangalore to Kabini, Bangalore to Dandeli, Bangalore to Goa, Bangalore to Hogenakkal, Bangalore to Mekedatu, Bangalore to Nandi Hills, Bangalore to Munnar, Bangalore to Alleppey, Bangalore to Kochi, Bangalore to Anantapuram, Bangalore to Salem, Bangalore to Coimbatore, Bangalore to BR Hills, Bangalore to Shivanasamudra, Bangalore to Talkad, Bangalore to Mandya, Bangalore to Yelagiri Hills, Bangalore to Coonoor, Bangalore to Kozhikode, Bangalore to Trichy, Bangalore to Thiruvananthapuram, Bangalore to Thanjavur
Check out some handpicked articles: