Bangalore to Coonoor Outstation Cab : It is very common practice to use outstation cab hiring for Bangalore to Coonoor trips by many in Bangalore city. Here, Mapcabs is leading ahead over all other car hire companies in the city. Many people travel to Coonoor from Bangalore for various needs, but cab booking is proven as worthwhile here than using public transport. Time-saving is one good reason here for hiring taxi while prices are now very reasonable for cabs. Mapcabs is at present offering some outstation cab hire deals too for customers. It is definitely worth travelling by rental car for outstation trips. Online cab booking is now easy and affordable for all too.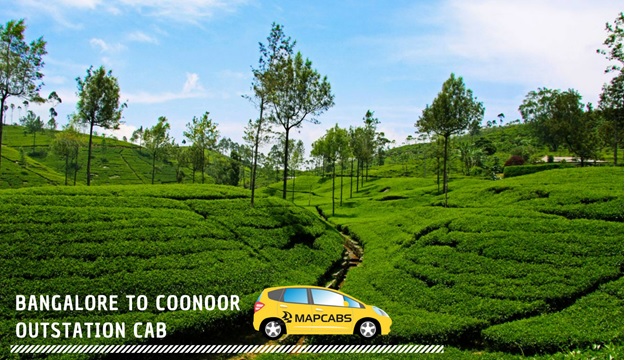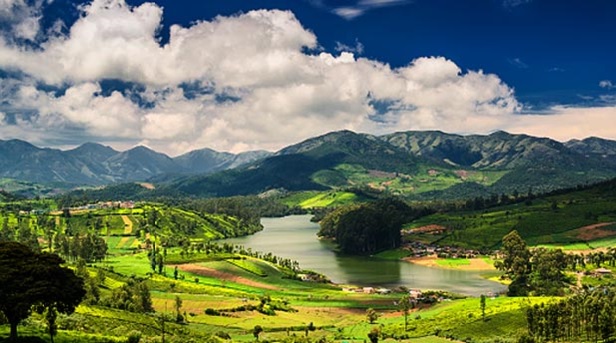 Bangalore to Coonoor using Mapcabs
Coonoor is located in Tamilnadu state within the Nilgiris district. Nilgiri tea production is making this place special. Nilgiri hills are making Coonoor the best hill station to pay a visit by all. This Coonoor hill station is located at the Hulikal ravine head and its altitude is 1800mts above the sea. It is close to Ooty too at just 19km. many wildflowers and birds are the special attraction of this hill station that is with verdant environs. This place is the favourite one for trekkers and hikers too. This tea plantation area is popular for holidays during summer. Many national and international film shootings often take place at this place too.
David Lean's popular Hollywood movie "A Passage to India" in 1984 was filmed at the backdrop of this location. Tourists often cover Ooty and Coonoor at one go and it will be more convenient by using outstation car hire. The panoramic view of the Nilgiri hills with pastel green meadows is totally spellbound. You will get to see beautiful ravines, valleys and waterfalls here. Many bird watchers often pay a visit to this place too. Very popular bird species like pipits, cormorants, parakeets, thrushes and many more will be seen here. A walk through tea gardens is another speciality for the Bangalore to Coonoor trip. If you want to cover all the mentioned places, then hiring outstation cab will be the best choice for all.
Customer can also can book a cab from Bangalore to Coorg, Bangalore to ooty, Bangalore to Chickmagalur, Bangalore to Mangalore, Bangalore to Tirupati, Bangalore to Hyderabad, Bangalore to Wayanad, Bangalore to Chennai, Bangalore to Vellore, Bangalore to Pondicherry/ Puducherry, Bangalore to Maduri, Bangalore to Rameshwaram, Bangalore to Yercaud, Bangalore to Kanyakumari, Bangalore to Palani, Bangalore to Tiruvannamalai,Bangalore to Sabarimala, Bangalore to Kabini, Bangalore to Dandeli, Bangalore to Goa, Bangalore to Hogenakkal, Bangalore to Mekedatu, Bangalore to Nandi Hills, Bangalore to Munnar, Bangalore to Alleppey, Bangalore to Kochi, Bangalore to Anantapuram, Bangalore to Salem, Bangalore to Coimbatore, Bangalore to BR Hills, Bangalore to Shivanasamudra, Bangalore to Talkad, Bangalore to Mandya, Bangalore to Yelagiri Hills, Bangalore to Coonoor, Bangalore to Kozhikode, Bangalore to Trichy, Bangalore to Thiruvananthapuram, Bangalore to Thanjavur
Check out some handpicked articles: