Are You Plnning for Bangalore to Nandi Hills- If you are lost in fascination by the architectural spree of God and nature, Nandi Hills is one such place where you will find yourself lost in the majesty of nature. Nandi Hills have earned their name because of their shape which is like Nandi, the Bull. It is rightly said that God is the biggest architecture. Nandi Hills are one such depiction of the same. This tourist spot was not very popular in the past, but it has been made popular by tourists. Nandi Hills is situated at an altitude of 4851 feet above sea level and is considered a great weekend gateway from Bangalore.
The place consists of a large number of architectural brilliance build during the reign of Tipu Sultan as was used as the place of retreat during the summers in those times. The most popular tourist spot of this place is Tipu's Drop. From this cliff, the prisoners were dropped in the past. This place offers stunning sceneries which are loved by the visitors. The summer residence of Tipu Sultan is yet another popular attraction. It is named as Tashk-e-Jannat. You can witness great architecture at this place at it consists of beautifully carved arches and many majestic pillars.
Also check-out the adventurous and fun filled trip to Ooty: Bangalore to Ooty
Nandi Hills also has some marvelously carved temples. The most popular temple at Nandi Hills is the Bhoga Nandeeshwara Temple. This Temple is dedicated to Lord Shiva and Nandi. It is known for its beautiful architecture.
Nandi Hills are very popular for adventure sports like cycling and paragliding. There are various cycling spots in Nandi Hills. Cycling offers majestic views of the lush green terrain. The cycle route consists of many hairpin bends which makes the ride quite adventurous. Paragliding is another adventure sport which can be experienced in Nandi Hills. These adventure activities are enough to give you an adrenaline rush in your veins.
Checkout our trip from: Bangalore to Coonoor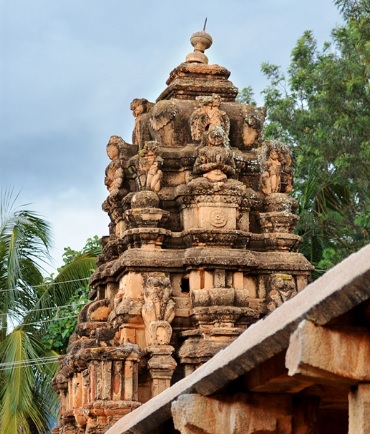 Nandi Hills are also popular among the tourists for its roadside dhabas and restaurants. You can enjoy both south Indian foods at these restaurants.
The best mode of travel from Bangalore to Nandi Hills is by taking a cab. The road distance between Bangalore and Nandi Hills is only 65 km. The short distance from Bangalore makes it a perfect weekend gateway for a short trip. The route from Bangalore to Nandi Hills offers picturesque locations. Mapcabs offers different cabs for your trip from Bangalore to Nandi Hills. You can check the list of the cabs by logging in our website. You can book hatchback, sedan, SUV or Tempo Traveller as per your group size and comfort level. So you need not wait further. Just enter the date and time for your trip on our website www.mapcabs.in, select the cab as per your budget and requirement and do an advance payment of 20 %. We promise that we will be reaching at your pickup spot on time. Our drivers are courteous and they ensure that you do not have any delay in your trip. So book your trip from Bangalore to Nandi Hillson Mapcabs to experience an unforgettable journey.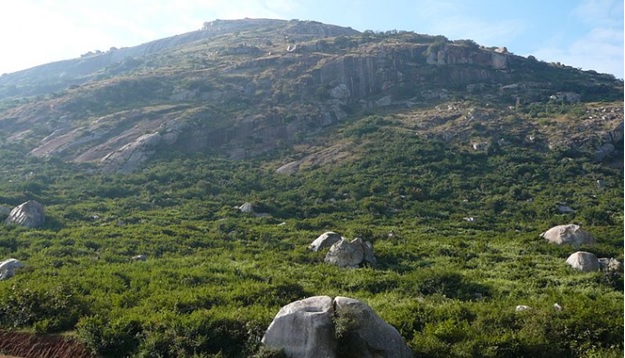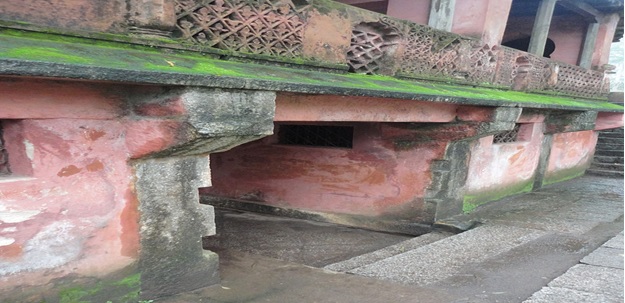 Customer can also can book a cab from Bangalore to Coorg, Bangalore to ooty, Bangalore to Chickmagalur, Bangalore to Mangalore, Bangalore to Tirupati, Bangalore to Hyderabad, Bangalore to Wayanad, Bangalore to Chennai, Bangalore to Vellore, Bangalore to Pondicherry/ Puducherry, Bangalore to Maduri, Bangalore to Rameshwaram, Bangalore to Yercaud, Bangalore to Kanyakumari, Bangalore to Palani, Bangalore to Tiruvannamalai,Bangalore to Sabarimala, Bangalore to Kabini, Bangalore to Dandeli, Bangalore to Goa, Bangalore to Hogenakkal, Bangalore to Mekedatu, Bangalore to Nandi Hills, Bangalore to Munnar, Bangalore to Alleppey, Bangalore to Kochi, Bangalore to Anantapuram, Bangalore to Salem, Bangalore to Coimbatore, Bangalore to BR Hills, Bangalore to Shivanasamudra, Bangalore to Talkad, Bangalore to Mandya, Bangalore to Yelagiri Hills, Bangalore to Coonoor, Bangalore to Kozhikode, Bangalore to Trichy, Bangalore to Thiruvananthapuram, Bangalore to Thanjavur
Check out some handpicked articles: