Pune to Bhimashankar
Are You Planning for Pune to Bhimashankar - Bhimashankar is of one of the 12 jyotirlingas of Lord Shiva and has a great importance among the Hindus. It is situated in the ghats of Sahyadri Hill. This place is not only popular as a religious place but is also known for the beautiful sceneries. This place is covered with thick evergreen forests and receives rainfall for the most part of the year. The presence of jyotirlinga makes it a holy place. Bhimashankar is known for its peaceful atmosphere and lush green hills.
Bhimashankar is located at the distance of 100 km from Pune and it takes around 3 hours to reach Bhimashankar from Pune. The two cities are connected by the road and you can book a cab to make your journey comfortable. Mapcabs offers you attractive deals for your tour from Pune to Bhimashankar. You can opt for cars or Tempo Travellers as per your requirement.
Check out the adventure trip from Pune to Lavasa
The most famous place in Bhimashankar is the Bhimashankar temple. This temple was built in the 13th century. It is a graceful temple of Lord Shiva. The temple also consists of Buddha carvings which further add beauty to the temple. To reach the Bhimashankar temple, you need to go downhill and have to take around 400 stairs. The temple has been built in the Naga architectural style.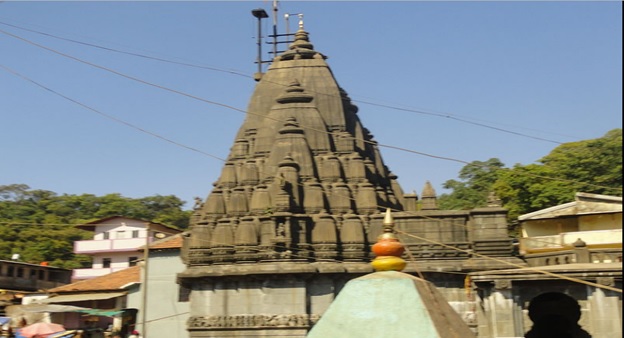 Other than the temple, Bhimashankar is the paradise for nature lovers and trekkers. There are a large number of trekking tours in Bhimashankar. One can find a large number of medicinal herbs in the temple. If you love to capture the beauty of nature, you will love to visit this place. The entire region of the Sahyadri hills is quite picturesque. The best trekking trails can be witnessed in Bhimashankar during the monsoon season. One can find a large variety of flora and fauna while trekking in Bhimashankar. The trekking spot in Bhimashankar starts from Khandar village where there is an initial climb which is followed by the trail through the forest. One can either trek through the route of GaneshaGhat or ShidiGhat. During the trek, one can find a place called as Gupta Bhimashankar which consists of a waterfall.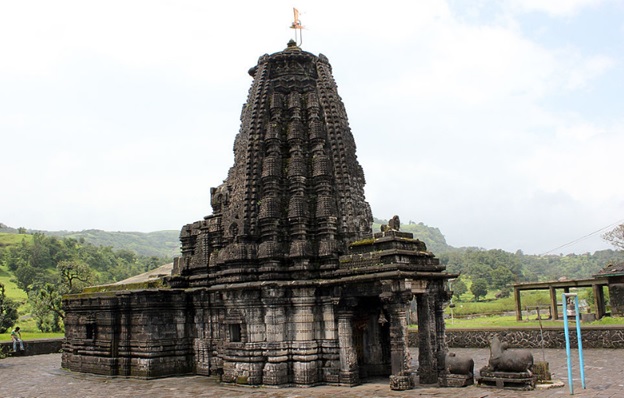 Another attraction in Bhimashankar is the Hanuman Lake. It is a beautiful lake which defines an ideal landscape of nature. One can find many birds and squirrels at this place. It is a great picnic spot and one can have a great time at Hanuman Lake
Bhimashankar has gained importance in the recent times as it has been declared as the Wildlife Sanctuary. The dense forest in Bhimashankar is located in the area of 120 square km. It is the home to a large number of endemic species of plants and animals. The flora and fauna are so rich in this region that it is considered to be one of the biodiversity spots in the world.
Have a religious trip from Pune to Trimbakeshwar, Check out: https://www.mapcabs.in/pune-to-trimbakeshwar.php
Mapcabs ensure that once you will book the cab for your trip from Pune to Bhimashankar, we will not only take to this picturesque location, but we would also take you for the excursion of the Bhimashankr Wildlife sanctuary. We have an experienced team of drivers who are committed at their jobs. You can book your trip on Mapcabs website by providing the date and time of your trip and doing an advance payment of 20 %. So experience a great trip from Pune to Bhimashankar with Mapcabs and get ready for your exciting trip.
Customer can also can book a cab from Pune to Bhimashankar,Pune to Mumbai, Pune to Goa, Pune to Nashik, Pune to Lavasa, Pune to Shirdi, Pune to Mahabaleshwar,Pune to Trimbakeshwar
Click here to Book Now