Bangalore to Dandeli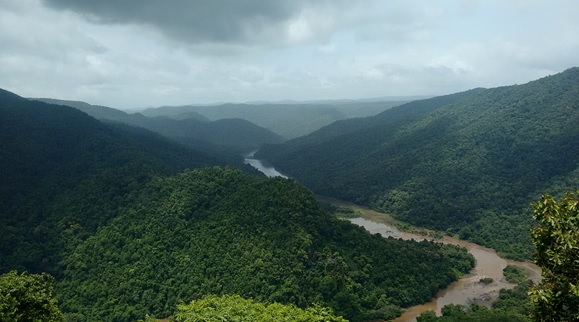 Bangalore to Dandeli what to say if you are looking for the most adventurous trip in the Southern part of India, Dandeli is the must-visit destination for you. The town of Dandeli is nestled amidst the beautiful and evergreen forests in the western-ghats and Kali River.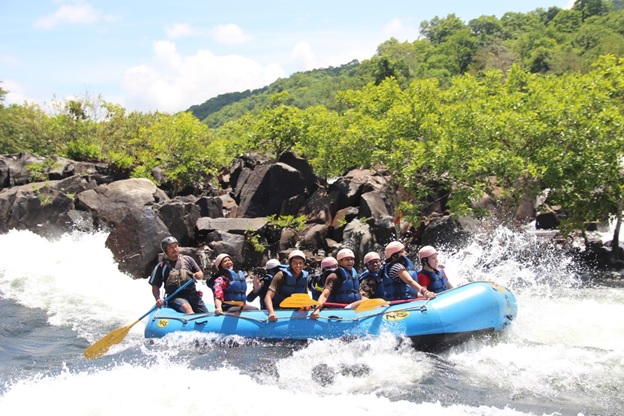 It is one of the best spots in Southern India for camping, trekking, river rafting, and long nature walks amidst the evergreen forests. It is least explored tourist spot in southern India which provides the Indian jungles in its original form. You can spend hours in Dandeli watching the birds move and chirp here and there or sit and have a relaxing day around the Kali River. If you go for bird watching in the morning hours, you can watch Hornbill and Nilkantha. Additionally, you can also go for jungle safari and explore beautiful and spectacular views of the forests including a rich variety of flora and fauna. By the way Bangalore to Waynad is also one of the best place to explore.
The most popular adventure activity in Dandeli is white water rafting, kayaking, and canoeing in Kali River of Dandeli.
Another great attraction on your trip to Dandeli is the visit to wildlife Sanctuary. Besides the rich variety of flora and fauna, the wildlife sanctuary offers activities such as trekking, coracle boat rides, mountain biking or eco-tourism. Dandelappa Temple is the most popular temple in Dandeli which attracts the pilgrims throughout the year. Molangi falls is yet again a wonderful location which can wipe out the stress of the fast-paced life of Bangalore city. Other than this sightseeing spots such as Sathodi falls, Kavadi Kede, Magod falls and monuments like Shivaji Forts are also admired by the tourists visiting Dandeli.
Both Bangalore and Dandeli are well connected by roads. The distance between the two cities is 460 km and they are connected by NH48. It takes around eight hours to reach Dandeli from Bangalore. Mapcabs offers you a large number of cabs for your trip from Bangalore to Dandeli. Be it a couple or the large group, we adhere to the need of each and every one. We have a large fleet of vehicles ranging from small cars to sedan and SUV's. You can select the most suitable vehicles for you as per your group size and budget. For large groups, we offer luxury and comfortable tempo travelers which can ease your stress and make you the part of the memorable journey.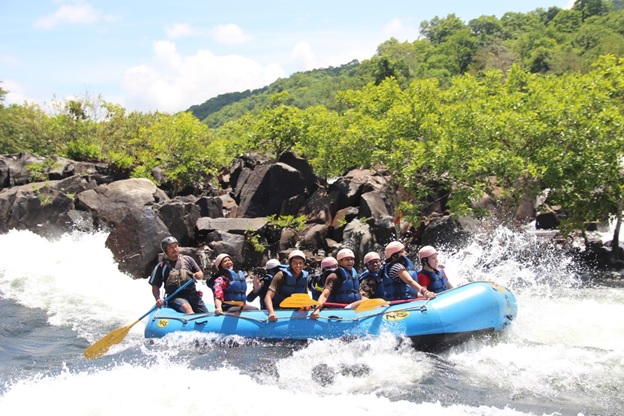 It is quite easy to book your cab on mapcabs.com. You just need to enter the details such as date and time for your trip from Bangalore to Dandeli. Once the advance payment of 20 % is completed, your booking will be done. After this, we will ensure that your journey is unforgettable. We have trained drivers who have a complete knowledge for the trip from Bangalore to Dandeli. Our drivers are ready to help you at all times during your trip from Bangalore to Dandeli. So you need not look further. Just log in to our website and book your tour from Bangalore to Dandeli.Also donot forget to checkout
Customer can also can book a cab from Bangalore to Coorg, Bangalore to ooty, Bangalore to Chickmagalur, Bangalore to Mangalore, Bangalore to Tirupati, Bangalore to Hyderabad, Bangalore to Wayanad, Bangalore to Chennai, Bangalore to Vellore, Bangalore to Pondicherry/ Puducherry, Bangalore to Maduri, Bangalore to Rameshwaram, Bangalore to Yercaud, Bangalore to Kanyakumari, Bangalore to Palani, Bangalore to Tiruvannamalai,Bangalore to Sabarimala, Bangalore to Kabini, Bangalore to Dandeli, Bangalore to Goa, Bangalore to Hogenakkal, Bangalore to Mekedatu, Bangalore to Nandi Hills, Bangalore to Munnar, Bangalore to Alleppey, Bangalore to Kochi, Bangalore to Anantapuram, Bangalore to Salem, Bangalore to Coimbatore, Bangalore to BR Hills, Bangalore to Shivanasamudra, Bangalore to Talkad, Bangalore to Mandya, Bangalore to Yelagiri Hills, Bangalore to Coonoor, Bangalore to Kozhikode, Bangalore to Trichy, Bangalore to Thiruvananthapuram, Bangalore to Thanjavur
Click here to Book Now