Bangalore to Shivanasamudra Outstation Cab :: Outstation cab hiring from Mapcabs is the perfect match for your Bangalore to Shivanasamudra trip. We constantly got customers for this trip. Many people in Bangalore often go to this famous waterfall that is located in Karnataka state Mandya district. It is just 130 km away from Bangalore indicating that car hire will not be the burden to you. In fact, we have the best outstation car hiring deals for this trip too. Your trip with family or friends will turn into pleasurable through our taxi rental service.
Shivanasamudra Trip Details from Mapcabs:
Shivanasamudra waterfalls are 130 km from Bangalore and just 81 km away to Mysore. It is a popular one day trip considered by many in Bangalore. A horsetail shape Ganganachukki is part and parcel of this Shivanasamudra waterfall that is dropping from a height of 90mts in the form of two cascades. Its rocky bed is approximately 320 feet wide. Currents of this stream are very strong while its gorge is very deep too. Swimming is not allowed here due to its extensive depth and current strength. In 1905, India's first Hydroelectric power plant was established here. Kolar Goldfield uses the power generated from here. The Gaganacgukki will be perfect to view from the power station that is located at Dargah.
Bharachukki is another waterfall stream of Shivanasamudra that is located 1km away from Gaganchukki. This Bharachukki is cascade falls from a height of 70mts and wider than the Gaganchukki. There are a fenced 200steps arranged to lead down to the fall, which is safe and worth taking plight. The currents and depth of Bharachukki are reasonable allowing fun playing at this area of the waterfall. There are still many visiting spots covered all around this Shivanasamudra waterfalls location. In fact, your trip and covering a few more tourist spots will be quite viable by hiring a car. Many people come to this place every day while on weekends rush will be enormous. It is just one day trip to cover everything only when you use cab on hire. This is the reason outstation cab renting for these trips are quite ideal. Shivanasamudra is definitely worth spending your time and taking up this trip cab will be more fruitful for all.
Mapcabs Rental car for Bangalore to Shivanasamudra Trip
Mapcabs arranges any type of car according to your interest for these outstation trips. In fact, it is not costly to hire car nowadays for any kind of trip. Especially, a trip located at just 180kms away to Bangalore definitely deserves going by car. Mapcabs is with you to make this trip pleasurable yet keeping it within your planned budget. Reach us any time online and inquire about your trip from Bangalore to Shivanasamudra. Our trip will help you with ample details besides arranging the best outstation cab for this trip. Here, our 24x7 customer care will stand as help and support to translate this journey into safer and pleasurable too. You can book this rental car online very easily from us too.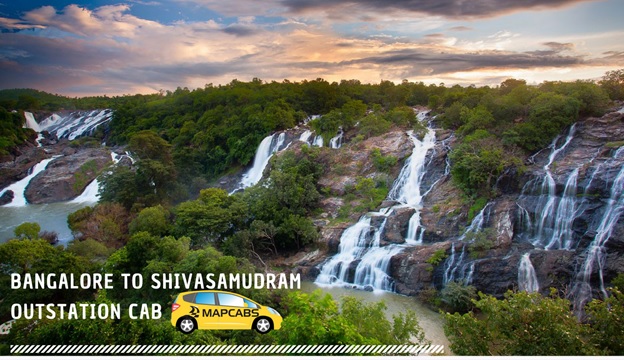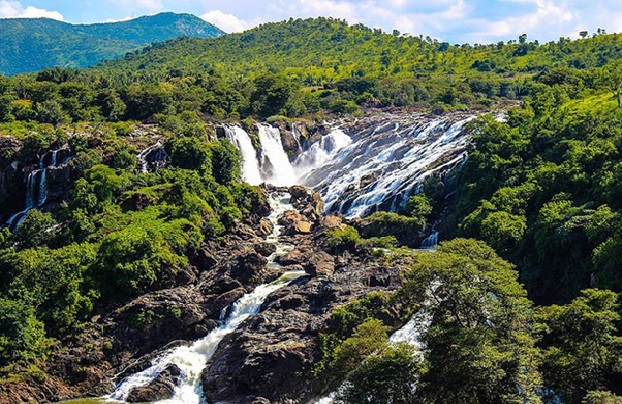 Customer can also can book a cab from Bangalore to Coorg, Bangalore to ooty, Bangalore to Chickmagalur, Bangalore to Mangalore, Bangalore to Tirupati, Bangalore to Hyderabad, Bangalore to Wayanad, Bangalore to Chennai, Bangalore to Vellore, Bangalore to Pondicherry/ Puducherry, Bangalore to Maduri, Bangalore to Rameshwaram, Bangalore to Yercaud, Bangalore to Kanyakumari, Bangalore to Palani, Bangalore to Tiruvannamalai,Bangalore to Sabarimala, Bangalore to Kabini, Bangalore to Dandeli, Bangalore to Goa, Bangalore to Hogenakkal, Bangalore to Mekedatu, Bangalore to Nandi Hills, Bangalore to Munnar, Bangalore to Alleppey, Bangalore to Kochi, Bangalore to Anantapuram, Bangalore to Salem, Bangalore to Coimbatore, Bangalore to BR Hills, Bangalore to Shivanasamudra, Bangalore to Talkad, Bangalore to Mandya, Bangalore to Yelagiri Hills, Bangalore to Coonoor, Bangalore to Kozhikode, Bangalore to Trichy, Bangalore to Thiruvananthapuram, Bangalore to Thanjavur
Check out some handpicked articles: