Are You Planning for Chandigarh to Manali - Manali is one of the most beautiful Hill Station in the northern part of India. The snow-clad peaks, the beauty of the flowing waters of Vyas River and gorgeous valleys offer a perfect weekend gateway from Chandigarh. It is the most popular hill station in the country. Manali lies amidst the peaks of PirPanjal and Dhauladhar range. Thousands of visitors visit Manali from Chandigarh every weekend.
The people who visit Manali fall in love with the beautiful hills, incredible valleys and hilarious charm of nature. There are a large number of tourist places near Manali including the RohtangPaas, the Beas Kund, Chandrakhani Pass, and Solang Valley.
If you are interested in Chandigarh to Jim Corbett National Park tour, we have varies option for you.
The city offers a large number of sightseeing attractions within Manali such as Hadimba Temple, Buddhist Monasteries, old Manali, Club House, Manu Temple, and Vashist Temple which further provides an exhilarating experience to the tourists.
Manali is located at a distance of 265 Km from Chandigarh and is well connected by road. If you wish to travel to Manali from Chandigarh, the best means of transport is by hiring a cab. Mapcabs offers a large number of taxis for your trip from Chandigarh to Manali. Be it a couple looking for a great honeymoon trip to Manali or a group of students aiming at an adventure trip, Mapcabs promises to provide a great service to everyone. Our fleet of cabs ranges from Hatchback to Sedan and from SUV'S to Tempo Travellers.
The best time to visit Manali from Chandigarh is from March to June and from December to February. If you are an adventure lover and wish to enjoy the beauty of falling snow, you must visit in the months of December to February. The falling snow offers an irresistible beauty to the tourists. A number of snow sports can be observed during these times. The temperature during the summer seasons ranges from 10 °C to 25 °C. Summer season offers activities such as Paragliding, Rafting, and Trekking.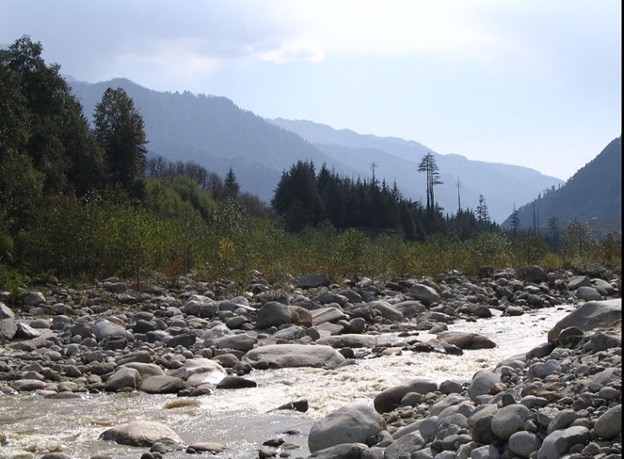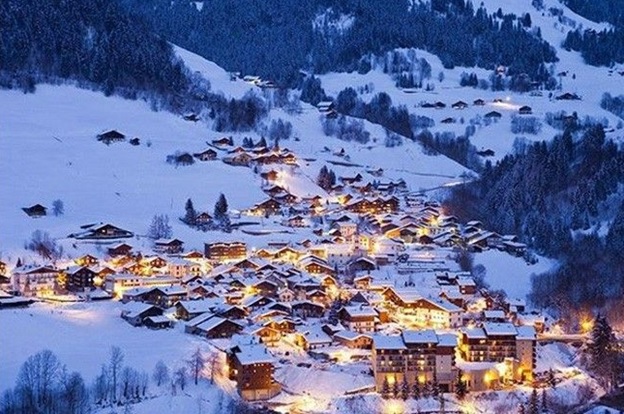 Other than adventure sports and scenic beauty, Manali is a popular shopping hub for the tourists. There are a large number of Markets in the city. You can buy woolen clothes, carpets, handicrafts, local pickles, Buddhist Paintings, Souvenirs, and many more things. Manu Bazaar and Khara Bazaar are the popular markets which are flooded with the tourists around the year.
Also, check out the adventurous tour from Chandigarh to Dharmshala.
Manali has a large number of cafés and restaurants located on the banks of Vyas River which serves delicious breakfasts, lunch, dinner, and beverages. These cafés and restaurants offer the picturesque beauty to the tourists.
Mapcabs provides you the luxury cars at affordable rates. You can book the cab from Chandigarh to Manali easily by just logging onto our website and providing basic details. Mapcabsoffers car rental for both one way and two-way journey. Once you are done with the advance payment of 20 %, your booking will be confirmed. Our drivers are highly trained and offer courteous service for your entire journey.
Manali Very beautiful. Snows through most of January and February. Can be visited throughout the year. Snow sports, paragliding and other adventure sports available resort town in India's northern Himachal Pradesh state. It has a reputation as a backpacking center and honeymoon destination. Set on the Beas River, it's a gateway for skiing in the Solang Valley and trekking in Parvati Valley. It's also a jumping-off point for paragliding, rafting and mountaineering in the Pir Panjal mountains manlai is Great for someone looking to experience snow in winters.
Perfect for couples,adventure enthusiasts,family holidays. Ideal for people in North India, but Manali sees tourists from all over the country and also for foreigners.
Customer can also can book a cab from Chandigarh to Ambala, Chandigarh to Dehardun, Chandigarh to Dharmshala, Chandigarh to Haridhwar, Chandigarh to Jalandhar, Chandigarh to Kullu, Chandigarh to Lansdowne, Chandigarh to Saharanpur, Chandigarh to Ludhiana, Chandigarh to Manali, Chandigarh to Nainital, Chandigarh to Jim Corbett National Park, Chandigarh to Palampur,Chandigarh to Paonta sahib, Chandigarh to Patiala
Check out some handpicked articles: